In order to expedite entry into the Event and to continue to promote the safety of employees, crew, festival goers and others, there shall be a limit on the size and type of bag that may be brought into the venue.

Although festival goers are encouraged not to bring bags to Jam, the items outlined below are permissible: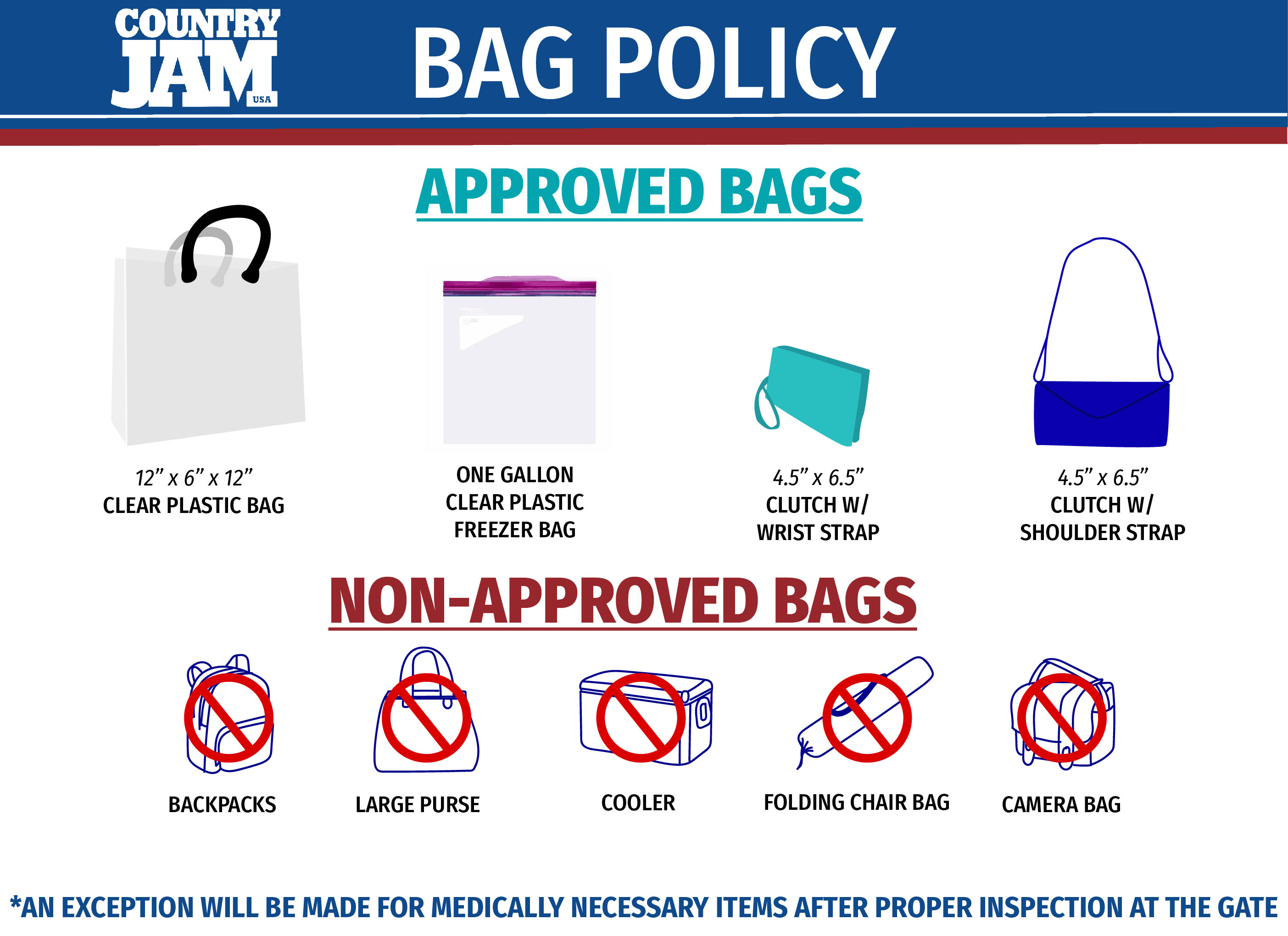 NOTE: Exceptions will be made on a case-by-case basis for medically required items after proper inspection. All final onsite decisions regarding bags will be made by Country Jam Security. All bags and persons are subject to search at any time while on the Country Jam USA festival grounds, campgrounds or parking lots.

If you have any other bag-related questions prior to the festival, send us an email to info@countryjamwi.com, or call our office at 715.839.7500.